GUIDANCE AND ADVISEMENT COUNSELING SERVICES
Faculty members are available for student advisement five hours per week, with open office hours from 3:30 PM – 4:30 PM daily as well as at other times by appointment. The Program Director is also available for student guidance and advisement.
The college will assist students for job placement but does not guarantee job placement to graduates upon program completion or upon graduation.
ACADEMIC COUNSELING FOR STUDENTS WHO ARE STRUGGLING
Saint Michael College of Allied Health is committed to providing all students with a wide array of services and support to help them succeed academically. Faculty members are available from 3:30 PM to 4:30 PM daily to all students enrolled in the College, and the college offers some programs to assist students with academic difficulties.
These services and programs include, but are not limited to, help with: study skills, test-taking skills, testing anxiety, and student life planning. The college also offers support services for students with disabilities and one-to-one tutoring.
SMCAH ACADEMIC CALENDAR 2022/2023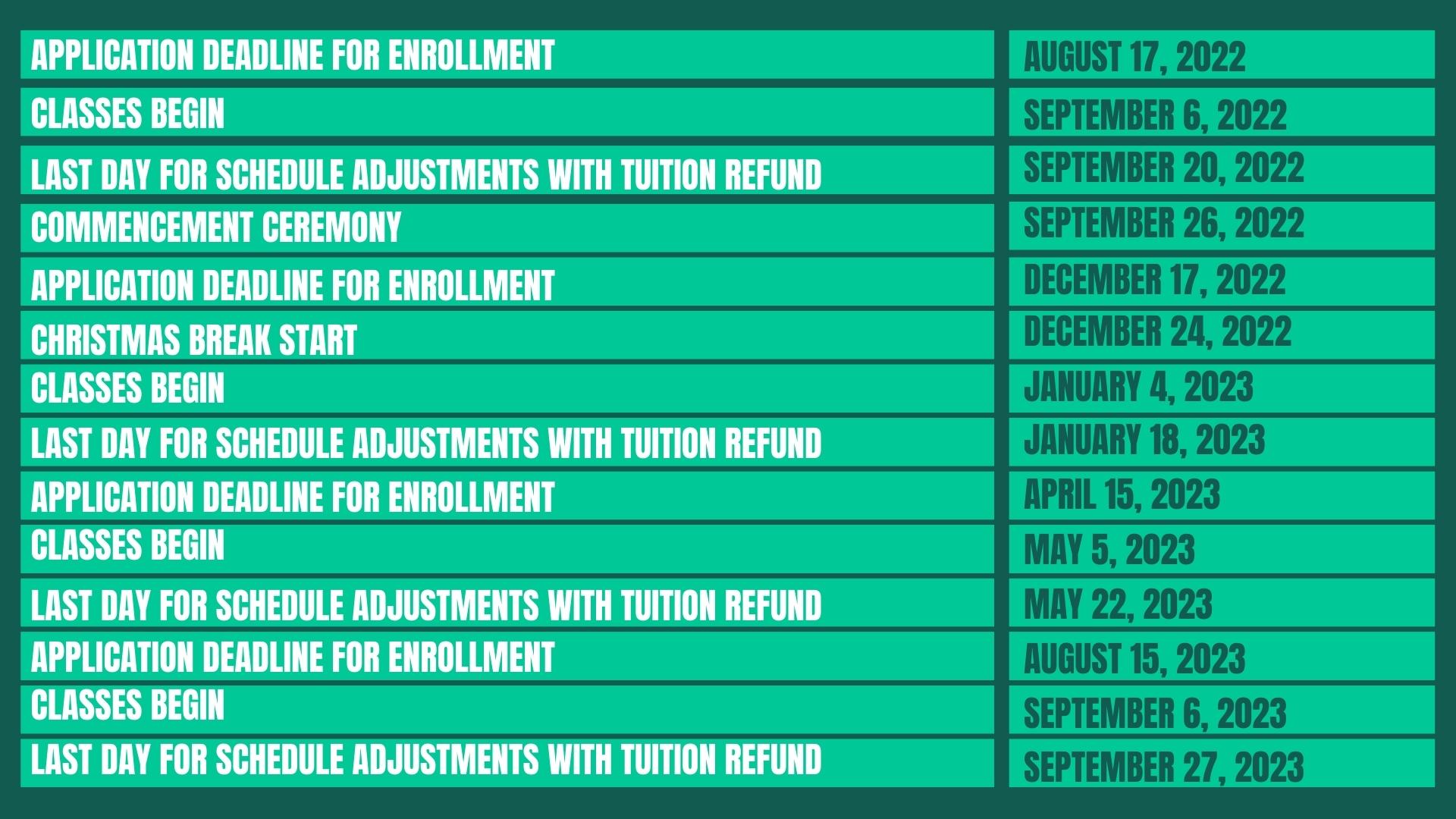 The student academic year varies according to the student's month of entry into each program.